Advice Robot vacuum cleaners
Choosing a robot vacuum cleaner
When choosing a robot vacuum cleaner, it is essential to consider your expectations and needs. More luxurious models better meet high expectations. However, there are always places where a floor cleaning robot cannot reach, such as stairs and furniture. You can use the handy robot vacuum cleaner Jannie for these tasks. It reaches difficult places and can also serve as a petty thief. When selecting a vacuum cleaner robot, you should pay attention to the needs to vacuum up pet hair, programming options, navigation methods and app functionality. Discover the best robot vacuum cleaner here!
Why a mopping robot from Zoef Robot?
Zoef Robot offers well thought-out and high-quality robot vacuum cleaners on the market. With anti-fall sensors they prevent falls and the standard HEPA filters ensure clean air and reduced allergies. User-friendly and low-maintenance, with a push of a button and easy-to-clean dust bins. Discover different models with various functionalities and luxury. We are happy to help you make the right choice. Rely on the quality of Zoef robot and enjoy your free time. Contact us for questions and support.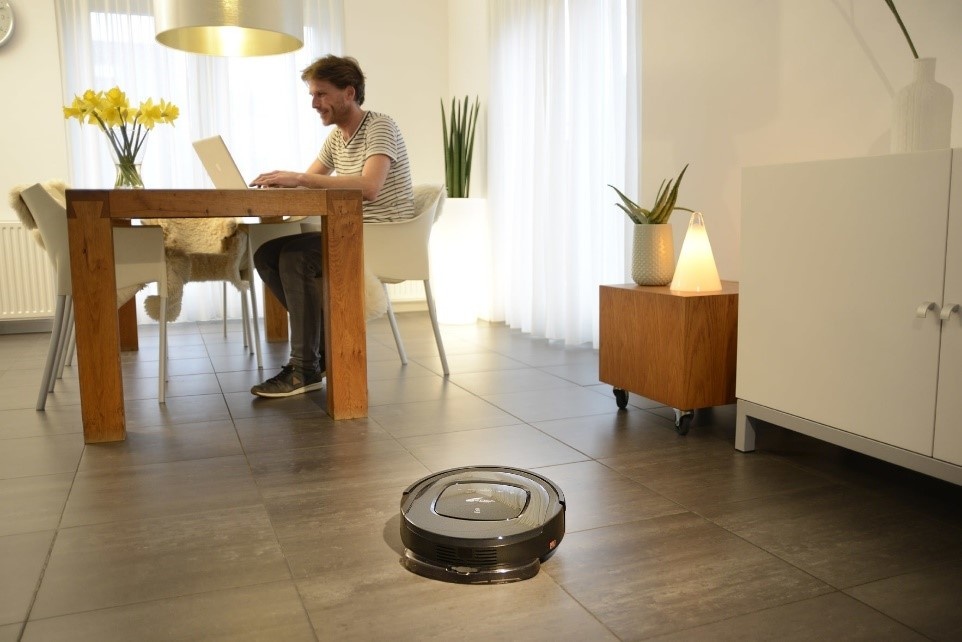 Differences Robot vacuum cleaners Zoef Robot
Anna is the affordable and complete robot vacuum cleaner. With the app control and built-in gyroscope, she creates an efficient cleaning route. Suitable for smooth floors and low-pile carpets thanks to the round main brush. Also available with mopping system. Bep can sweep, vacuum and wet mop, with quiet operation and a special focus on pet hair. Jannie can be operated via app, Alexa and Google Assistant, and has a beautiful design with tempered glass. Jannie's main brush provides deep cleaning of carpets and floor coverings. Discover Anna, Bep and Jannie for an effortless cleaning experience.
Types of floors
All robot vacuum cleaners are suitable for hard floors. We recommend Jannie for coarse tile floors because of the higher placed side brushes that wear less quickly. With short-pile rugs or carpets, Jannie performs best with her main brush. Note: most models cannot drive over high thresholds or carpets (>1.5 cm), but Jannie has less trouble with this. Find out which robot vacuum cleaner is best for your floor and enjoy an effortless cleaning experience.
Robot vacuum cleaners and pets
The robot vacuum cleaner Bep is the best choice for effectively vacuuming up animal hair. This special variant is equipped with a powerful motor that effortlessly removes pet hair. Unlike other models, Bep does not have a supporting hairbrush, so hairs do not get tangled. Add the optional mopping function to also remove paw prints. Choose the ultimate solution against pet hair with the robot vacuum cleaner Bep.
How does the robot vacuum cleaner navigate through your home?
Most robot vacuum cleaners have automated programs to clean the entire room, including along the baseboards and across the room. They maneuver effortlessly between chair legs, but can only reach accessible areas. For an effective suction, it is advisable to observe the robot the first time and adjust any cords or passages. Anna uses a gyroscope and creates a floor plan of the room. Her structured route can be followed via the Live Track function of the new app.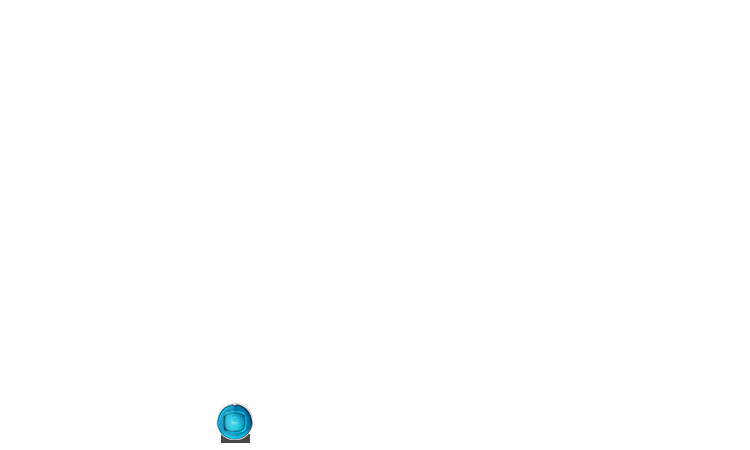 Benefits Robot vacuum cleaner
A big advantage of a robot vacuum cleaner is that it can vacuum while you are not at home. You don't have to keep up with it all the time, but you can go shopping or work, for example. Choose a robot vacuum cleaner with a programming function to set the desired time yourself. The robot vacuum cleaners easily fit under furniture, making dust nests a thing of the past. Pay attention to the height of your furniture, lampshades and baseboards. However, its use reduces the frequency of manual vacuuming. Enjoy the convenience of a robot vacuum cleaner in your hands.
Expectations robot vacuum cleaners
A robot vacuum cleaner saves a lot of time and energy. For occasional use as an addition to a regular vacuum cleaner, a basic model is sufficient. If you want to use the robot on a daily basis or control it remotely via your phone, you need a more advanced model. However, keep in mind that a robot vacuum cleaner is mainly a supplement and does not take over all the cleaning work. You will still need to vacuum the steps and baseboards yourself. Discover the benefits of a robot vacuum cleaner and simplify your cleaning routine.
Robot vacuum cleaners with mopping function
A mopping system is a valuable addition to a vacuum cleaning robot. Jannie, Anna and Bep all offer a mopping system or the option to add one. The mop system sweeps the floor with the weight of the robot and keeps the mop wet thanks to a water tank. Discover the benefits of a robot vacuum cleaner with mopping function and enjoy a clean and shiny floor. Make your cleaning routine more efficient and convenient with this handy feature.
Maintenance
Regular maintenance is essential for a vacuum cleaning robot. Empty the dust container after each vacuuming, especially if you have pets. Clean the sensors with a damp cloth to maintain optimum functionality. Clean and replace the filter regularly, especially the HEPA filters to maintain suction power. Clean the brushes and replace them if necessary. Order all necessary parts easily online at Zoef Robot. Keep your robot vacuum cleaner in top condition!
What should you pay attention to if you suffer from allergies?
Robot vacuum cleaners are ideal for allergy sufferers. At Zoef Robot, all models are equipped with a HEPA filter, which purifies the air extra and stops dust, viruses and bacteria. With daily or frequent automatic cleaning, the robot vacuum cleaner ensures a cleaner home. In addition, all models have a built-in mopping system or the option to add it, which removes even the smallest dust particles. Jannie offers the best mopping system and the largest water tank. For severe allergies, the UV-C Robot Saar is recommended. Improve your living environment with our allergy-friendly robot vacuum cleaners.
Smart robot vacuum cleaners
Jannie and Anna are both equipped with a user-friendly app for setting up and monitoring the robot. They can also be linked to Alexa and Google Assistant. The app makes it easy to set working hours and offers useful functions such as Live Track (Anna only), status updates and error messages. In addition, you can control the robot through the app and check the battery status. Optimize your cleaning experience with Jannie and Anna's handy app functionality.