Advice Robotic mowers
When do you choose a robotic lawnmower?
A robotic lawnmower provides a number of major benefits. In addition to the fact that you no longer have to mow yourself, it also ensures a beautifully nice lawn and a denser lawn, so that weeds have less chance.
It also keeps your green container empty. The larger the lawn, the more free time a robotic lawnmower provides.
Before purchasing a robotic lawnmower, consider what your expectations are and which robotic lawnmower best fits that. You can think of the size of your lawn, should it be programmable or if you have narrow passages in your lawn.
Why a Zoef Robot robotic lawnmower?

The robotic lawnmowers from Zoef Robot are robust and are very suitable for larger lawns. They are well thought out and are easy to use. It is not without reason that our mowers have been named the best choice of Bol.com.
Rob is the simplest model. The robot can be switched on using the remote control and it will automatically mow the grass.
Of course Rob is equipped with all kinds of safety features, such as an anti-lift sensor, collision sensors, an emergency button and lock with key.
In addition, there is Hendrik Jan who has an LCD screen that can be used to program when it needs to work. Furthermore, it is protected with a pin code. 
So enjoy your free time with the Robot lawn mowers from Zoef Robot. 
Differences robotic mowers Zoef Robot
Rob and Hendrik-Jan are both suitable for an area up to 2500-3000 m 2 or 200 m cable length. 
Rob can be switched on / off with a remote control and automatically goes to the charging station. He then continues as soon as it is charged. If you want it to stop, send it to the charging station.
Hendrik-Jan can be programmed every day and therefore provides an extra piece of convenience. This can of course also be useful if you are on vacation and therefore cannot turn on the mower itself. After his work, Hendrik-Jan will of course return to his charging station to wait for the next programmed time and day or switch on via the remote control. 
Teun has a pre-programmed mowing cycle of 48 hours. So as soon as you turn it on, it will go back to work 48 hours later. Teun also has a choice of 3 different surfaces, 300 m 2 , 500 m 2 and 1000 m 2 . This determines the length of mowing. At 300 m 2 it will work 2 hours, at 500 m 2 it will work 4 hours and at 1000 m 2 Teun will mow for 6 hours. 
Cons Robotic lawnmower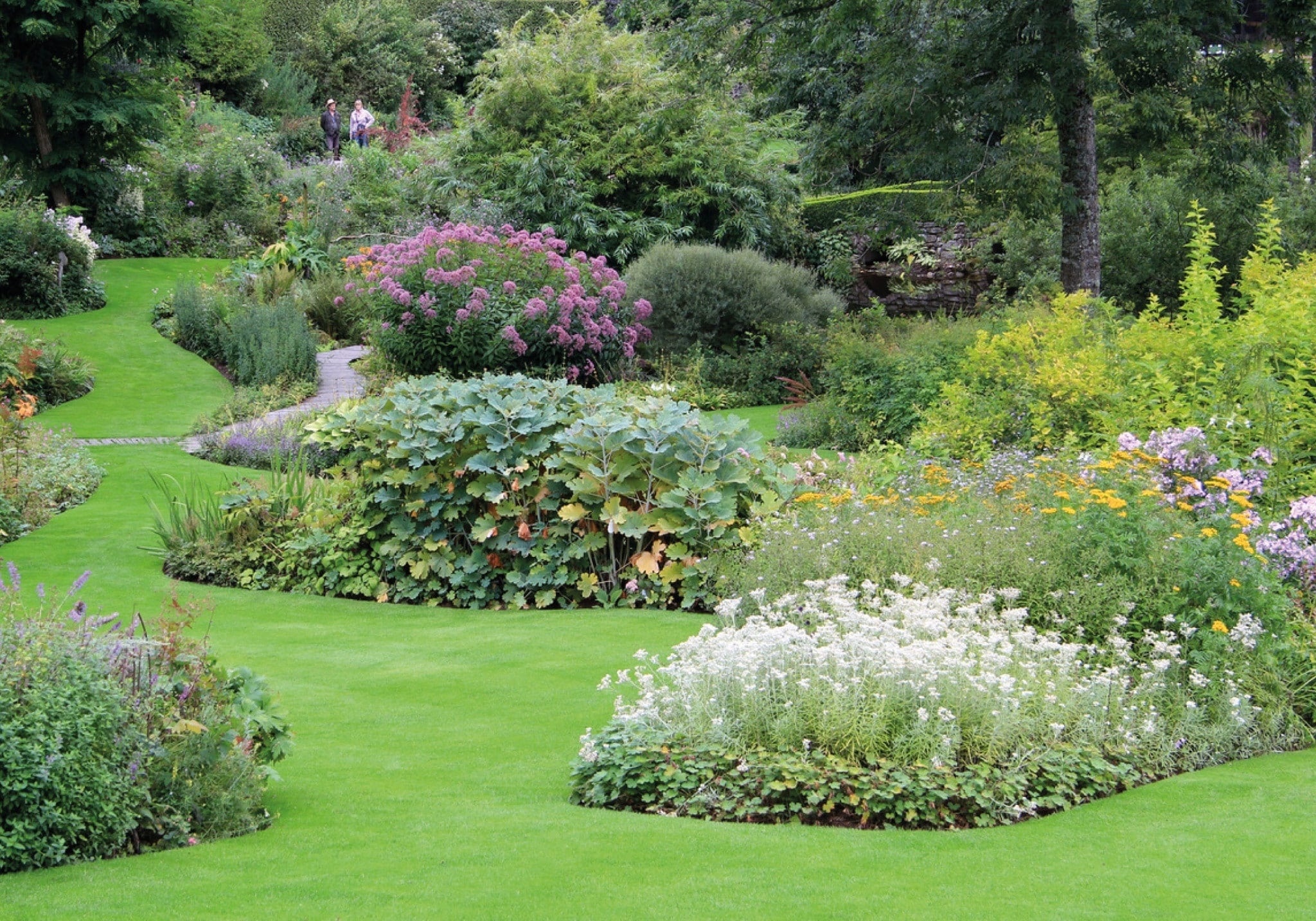 A robotic mower is a lot more expensive than a manual mower. You also buy an advanced lawn mower with quite a few gadgets that make mowing very easy. You may also think that the installation takes a lot of time and effort. However, the installation of the Zoef Robot is so simple that you can do this yourself. It only comes down to connecting the charging station and laying the boundary wire. In addition, every mower is provided with a clear Dutch manual and installation videos can be found on our YouTube channel.  
Expectations
A robotic mower is easy to use. It is especially important to look at what your gas field looks like. For example, make sure it is somewhat flat and has no large pits. Flatten it in advance with sand and start with the blades on a high setting. Large trees are no problem, but with small trees or beds in the middle of the lawn, a cable must be laid around it.
The cable is simply secured in the ground with pins. The cable will no longer be visible after +/- 2 months. The cable can of course also be installed in a slot and laid under tiles. If there are multiple fields that are separated by a path, it is often more convenient to make 1 field. Path / tiles and grass must have the same height. It is also important to see whether there are any narrow strips of grass that the robot has to go through. The minimum passage is 1.5 meters.
How do you define the terrain?
Robotic lawnmowers work with a boundary cable that must be secured with pins in the lawn. This will no longer be visible after +/- 2 months. The cable must have a good distance from walls and other high objects and ensures that the mower does not get into beds and terraces. Laying this cable is very easy and is well described in the manual. You ultimately connect the boundary cable to the charging station. Then the plug in the socket and ready for the first mowing!
How do you install a robotic lawnmower?
Start by determining where the charging station should be. Take into account the power connection and that it must have a right in front and behind. Then the mower always comes straight up when it wants to enter the charging station.
The cable must then be secured with the pins. So is easy with the supplied ruler and instructions. The cable can also be laid in a slot (up to <5 cm depth), but this is more work. You can, for example, make a slot with a lace cutter.
Connect the boundary wire end to the charging station. Plug in and the mower can get to work! At the first time, continue to check whether the cable is positioned correctly everywhere and adjust it if necessary.  
How does a robotic lawnmower navigate?
The mowers are equipped with an automatic program, which means that they go around the field in a different way every time. This means that the grass is not subject to continuous load in certain places and is therefore best for your lawn. The limits are determined for the boundary cable. As soon as he sees this he will turn around and drive on.
How do you program a robotic lawnmower?
This differs between the mowers.
Rob is not programmable and can be switched on and off with the remote control
You can program Hendrik-Jan at a specific time and choose which days to work.
Teun is preprogrammed and starts working automatically after 48 hours. 
Note that if the mowing / mowing time has not been achieved, the mower will charge and continue again. 
Maintenance
A robotic lawnmower has many sensors and works in all weather conditions. Maintenance is therefore very important for a long and carefree operation. So occasionally free the underside of caked grass and get the mower and charger inside / in the shed in the winter. In addition, it is sometimes necessary to sharpen the blades (only possible with Rob and Hendrik-Jan) or to replace them. The manual contains all the tips for winter preparation.