Robot Ramenwasser advice
Choose robot window cleaner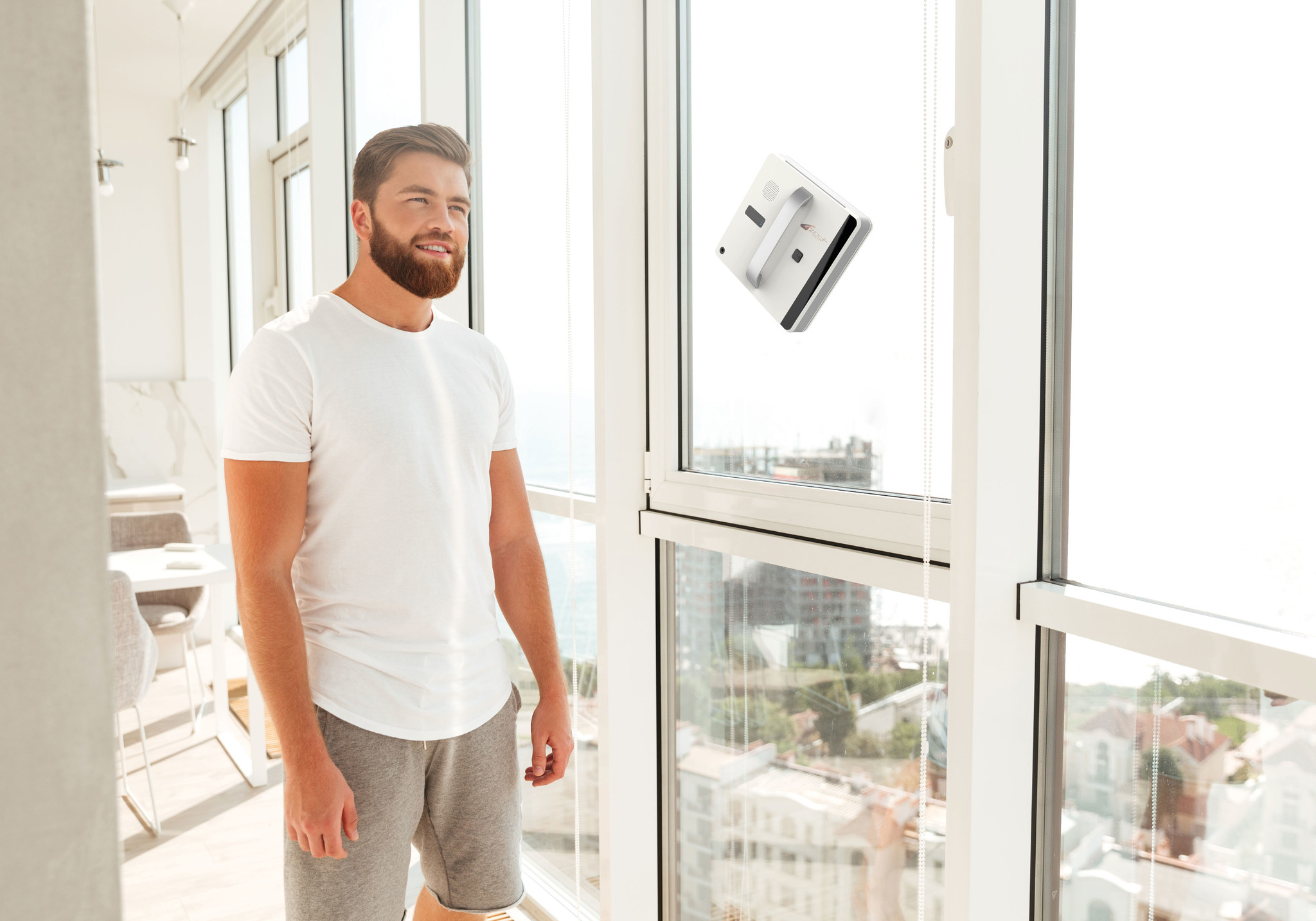 When choosing a robot window cleaner, it is important to consider what your expectations are. Do you have high, hard-to-reach windows that you can reach to place the robot? Then a robot window cleaner is a very good solution. So if you have an apartment or high windows, it is certainly worth considering. The costs of the purchase are then quickly earned back because there is no longer a window cleaner to come. You can also do it as often as you want.
If you have a lot of small windows, it might be less interesting because the robot has to be moved manually from window to window.
Why robot window cleaner from Zoef Robot?
The robot window cleaner from Zoef Robot is a top product that is easy to operate and requires virtually no technical knowledge. The soft micro-fiber cloths easily removes the dirt from the window or other surfaces. The gyroscope ensures that it automatically returns to the starting place so that you can easily remove it. Bobbie has different programs and is well on the edges. If you want Bobbie to go to a certain place more often, this can easily be done with the remote control.
In addition to the windows, both inside and outside, Bobbie can also clean bathroom tiles (if the joint is not too deep), shower screens, doors, glass walls and other smooth surfaces
Bobbie a versatile help for clean windows! 
Expectations
A robotic window washer is very useful for large and hard-to-reach windows. This is less suitable for small windows.
It is also important to remember that the robot itself does not add water during washing. Before installing the robot window cleaner, the micro-fiber cloth must be moistened with water and / or a cleaning agent. For a good cleaning result it is wise to use the robot window cleaner with some regularity and not to wait until the windows are very dirty.
Benefits Robot window cleaner
An advantage of a robot window washer is of course that you have time for other things. Perhaps the most important advantage is that you can easily clean hard-to-reach windows yourself without having to go up the ladder yourself or call in the help of a window cleaner. You put the window cleaner on the window and the rest goes automatically. Because the window cleaner is so easy to use, you can use the robot often without difficulty, so you always have clean windows and don't have to wait until the window cleaner comes along again.
Operation and operation
The operation of the robot window cleaner is very simple with one press of a button on the robot. This starts to suck. Then place it on the window and press the same button again. The robot will continue to work automatically. Through his Gyroscope he knows exactly where he has been and what he still needs to do.
The robot can also be operated with the remote control and with an App (Bluetooth). Via the remote control and App you can, for example, indicate whether he should make horizontal, vertical or both patterns. 
For proper operation, it is important that either the microfiber cloth or the windows are slightly moistened with water or window cleaner that you normally use. Since new water is not always added, it is advisable to first do very dirty windows manually and then keep up with the robot. There is a micro-fiber cloth for dirty and one less dirty windows. You can simply wash it in the washing machine. 
Navigation robot windows washer
The robot works with a gyroscope which determines the place where it started and then keeps the coordinates. With this he makes a kind of floor plan of the window and that way he knows exactly where he has been and where he still needs to go. This ensures that everything is taken nicely without you having to worry about it. If there is a place that has not been done properly, you can easily send the robot to it with the APP or remote control.
Can the robot also clean Bathroom walls, Doors and Tables?
Yes, the robot is easy to use on all large, flat surfaces. For example shower windows and shower screens. But it is also good to use for bathroom tiles! How handy is that! However, the joint must not be too large so that the robot can vacuum itself against the wall. The robot window cleaner can also be used for doors and tables. 
Maintenance
The robot is maintenance-free. It is important that the micro-fiber cloths are clean during use. They are easy to wash in the washing machine. In addition, it is important to secure the robot during use with the supplied cable. This prevents accidents and the robot will break if it should come loose.