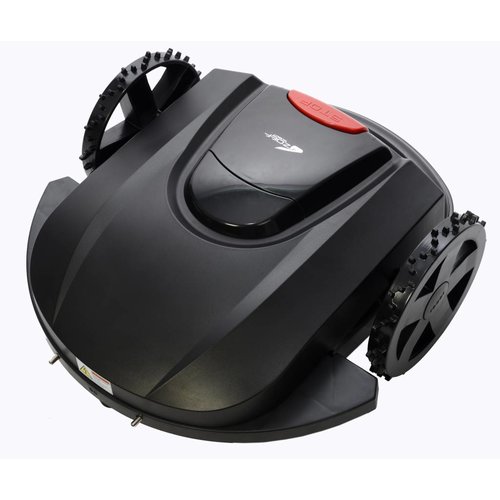 Robotic lawn mowers
The robotic lawnmowers from Zoef Robot are strong and powerful. Have a particularly long endurance and are therefore able to mow large areas. Rob and Hendrik-Jan also have a wide cutting surface and sturdy knives.
The mowers are of course equipped with livestock safety features such as bumper sensors, lift sensor and an emergency button.
The difference between Hendrik-Jan and Rob is that Hendrik-Jan has an LCD screen with which it can be programmed and automatically starts work at the set time and day. You can switch on and operate Rob with the remote control.
Hendrik-Jan has a PIN code for theft protection and Rob has a key for this.
Advice robotic mower:
How to choose a robotic lawnmower
Why a robotic lawnmower from Zoef Robot
Robotic lawnmower benefits
Cons robotic mower
Expectations
How do you define the terrain?
How do you install a robotic lawnmower?
How does a robotic lawnmower navigate?
How do you program a robotic lawnmower
Maintenance
Choose a robotic lawnmower